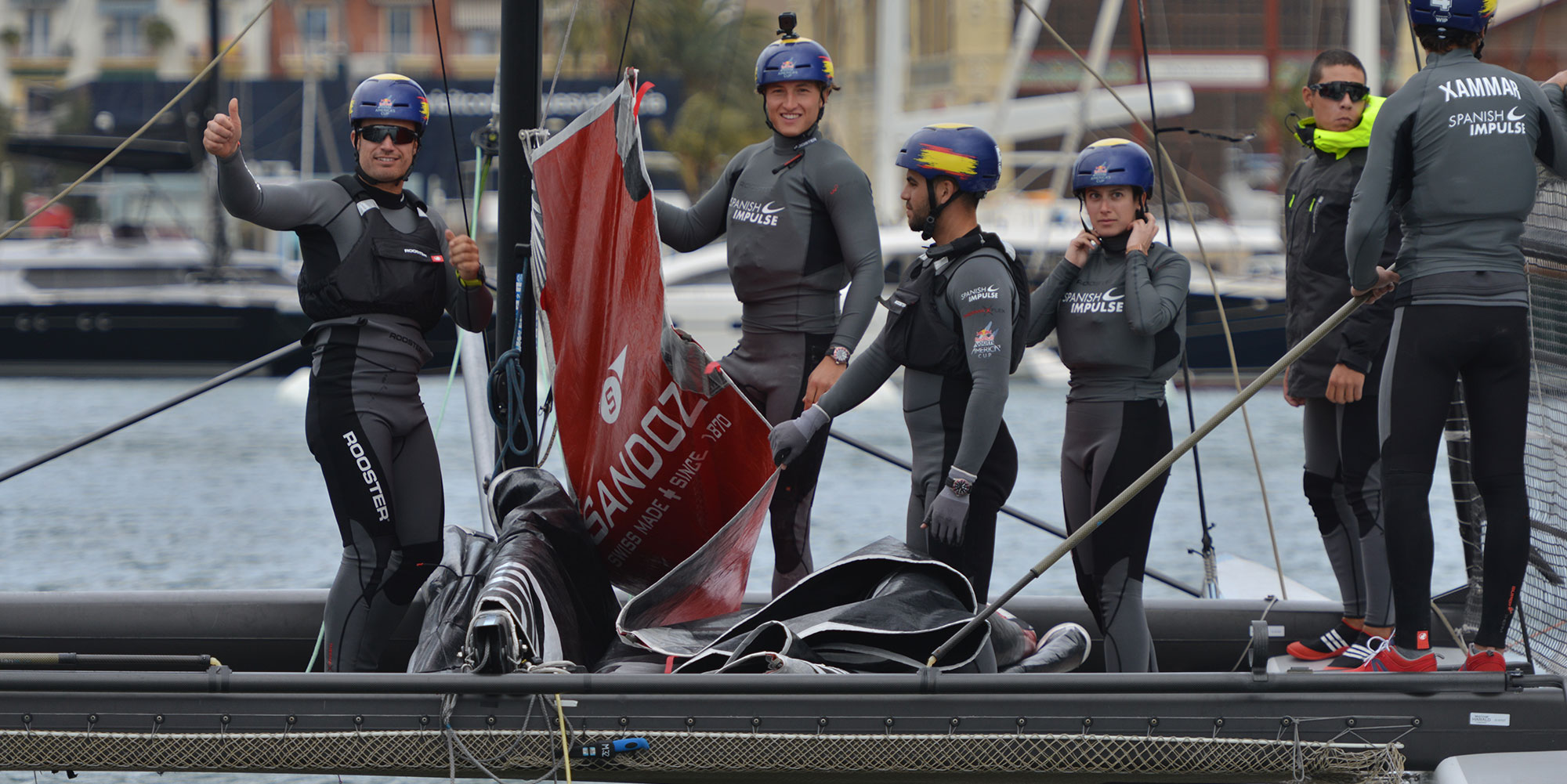 About
Modesty, good manners and respect
The Spanish Impulse team was born due to the Red Bull Youth America's Cup (Bermuda, June 2017). In preparation for the championship, the best Spanish sailors from each category were selected and with just 35 days of training and a budget 20% lower than the rest of the teams, they managed to reach the finals. They drew with teams that would end up in first and second place and ended up in sixth place in the finals out of a total of 20 teams.
After the competition, the team continued its journey together by focusing on three simultaneous projects:
Olympic sailing, foiling boats (GC32, Flying Phantom, etc.) and the America's Cup, the most important of the three.
Olympic sailing: Our aim is to improve and prepare our sailors for the Olympic Games. We are currently involved in 5 sailing categories for the Olympics: 470, 49er, Nacra 17, Laser and Finn
Foiling boats: We want to participate in top level flying boat competitions such as the Extreme Sailing Series (with the GC32), the Red Bull Foiling Generation (Flying Phantom) or any other tournament. This will allow us to continue learning about and improving in what we consider to be the future of sailing, foiling.
America's Cup: We are currently working on our dream of putting together a Spanish team to participate in the world's oldest sporting competition, the America's cup. Not only would this develop and promote our countries nautical industry, it enhances our youths sporting careers, university and professional lives.
All of these projects are possible due to a solid group of professionals and a marvellous pool of sponsors who support us. We are totally convinced that with a good work ethic, effort, transparency, passion and drive we will make it.